While most small business owners know they need to purchase small business insurance, the risks are not always clear. Framingham, like many other areas, has a host of risks including theft and weather damage. It can be helpful to know the most common risk areas when choosing the right insurance policy for your small business.
Most Common Small Business Insurance Claims in Framingham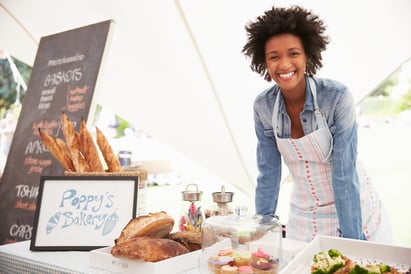 A solid portion of all small business claims fall into one of five categories. These common risks should be protected against in your insurance policy to provide you the protection you need most.
1. Theft – A frequent reason for small business insurance claims, burglary and theft represent a significant risk to your Framingham business. Theft can come in a variety of forms including shoplifting, armed robbery, and employee embezzlement. While these claims are not always the costliest your business may face, theft is extremely common and should be insured against.
2. Water and Freezing Damage – Running a business in Framingham means being at risk from the elements. Burst pipes from aging systems or frozen pipes can cause extensive damage to your business. Inventory may be lost, and you may be forced to shut down until the damage is repaired and plumbing restored. Small business insurance can help protect against these losses.
3. Wind and Hail Damage – With drastically changing weather conditions and cold temperatures, Massachusetts is subject to some of the worst storms have to offer. Wind and hail can cause damage to your roof, windows, pathways, and other property that can be expensive to repair. Proper insurance can help to protect your business from losses due to fallen tree limbs, flying debris, and other wind and hail damages.
4. Fire – Fire is one of the most devastating events that a small business can face. Damages from fire are often $35,000 or more, making it harder to recover without proper insurance. Commercial insurance that protects against losses from fire can help you rebuild and restore your business in case of fire.
5. Slips and Falls – Snow and ice are a given in a Framingham winter, causing slippery pathways and floors. If a customer slips and is injured on your property, you may be held liable for their injuries. This expensive event can also damage your reputation if you don't respond promptly to the situation. While you can take steps to minimize the risks of a customer falling, insurance is an important protection for your business.
When purchasing small business insurance for your Massachusetts business, it's important to know what risks you're insuring against. In addition to these 5 common risks that affect most businesses, there are many other risks that may be more specific to your situation. Your insurance agent can advise you on the most appropriate coverage for your business.