Undoubtedly, if you're the process of opening your pet service business, like a pet daycare or a grooming operation in Marlborough, MA, you've been busy planning and hiring employees. This often times will mean that you may not have given much thought to insurance. Once you get through the planning stages, you'll need good coverage like that you can find in a business owners policy (BOP).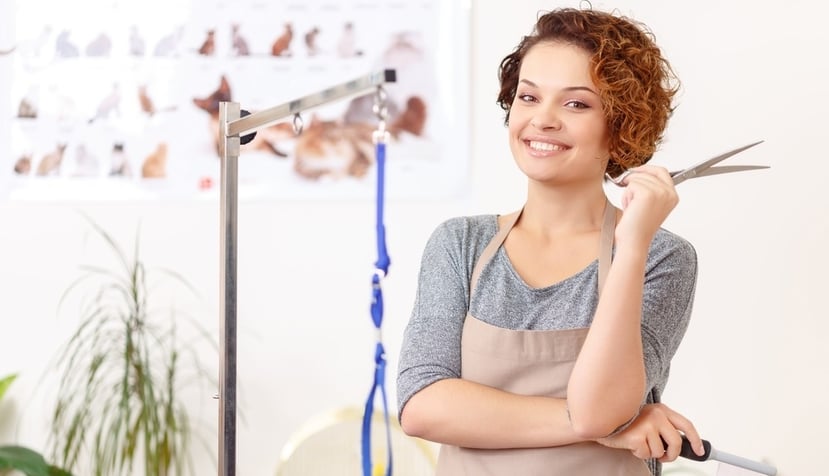 A Business Owners Policy in Marlborough, MA is Often the Perfect Solution for Pet Service Oriented Businesses
Whether you're opening a groomers, kennel, or a pet sitting service, you need flexibility and that is why many pet services choose to go with a business owners policy in Marlborough. Pet service companies like the fact that a simple BOP comes with liability coverage and property insurance.
BOPs are specifically designed for new startups, small and mid-sized companies. In addition, BOPs typically costs less than other forms of business insurance.
Advantages of a Business Owners Policy in Marlborough
Often, small businesses just getting started are still in the process of organizing, advertising, and dealing with unforeseen problems. They may not have the time to research coverage, but they know a BOP offers a broad range of protection for risks like income loss, lawsuits, theft and fire. They also like the fact that fixtures, furniture and equipment can be arranged to be covered in the policy.
Many pet service companies are delighted that BOPs can be customized to add additional types of coverage as their business grows and takes on additional challenges.
What Coverage is Included in a BOP?
Business Liability
Anyone working in this industry will tell you that business liability is critical to their business. Customers can easily be injured when picking up a dog from the groomers, or a pet sitter could accidently damage a customer's personal property while working on the job. Kennels may also have liability issues when new customers visit their facilities and inadvertently trip on doggy toys in the dog run.
Property Insurance
Once you add up all the equipment, leashes, grooming tables, dog toys, brushes, dog beds, and kennels and fencing for some of these pet businesses, you realize you have a substantial investment in your operation. Property insurance can help to reduce your losses if equipment should be stolen or damaged from fires or unforeseen disasters, which is critical for small businesses running on tight budgets.
Modifying Your BOP Is Easy
After purchasing your BOP, many pet businesses decide to branch out, expand operations, add services or realize they need additional types of coverage. In addition to the standard BOP, you might wish to add:
Animal

Bailee

Insurance
This insurance provides coverage in case pets in your care become lost, injured, or pass away. It may help with expenses like advertising for lost pets and veterinary bills for injured animals.
Pet Groomer's Coverage for Mobile Vehicles
This coverage is ideal for groomers that decide to expand the business to include mobile services. It may cover costs to replace or repair equipment to grooming vans as a result of theft or vandalism.
Workers Compensation
If you're expanding and taking on employees, you'll probably want to modify your BOP to include workers compensation just in case any employees are injured while working on the job.
Getting a business owners policy in Marlborough can be an ideal way to get the basic coverage you need for pet services and expand with additional options as you grow your business.
This material is for informational purposes only. All statements herein are subject to the provision, exclusions and conditions of the applicable policy. For an actual description of all coverages, terms and conditions, refer to the insurance policy.