There's a new term circulating that you might be familiar with. It's called the "Harvey Effect," and it's the byproduct of a vengeful 2017 hurricane season. The Harvey Effect first came about after the namesake hurricane ravaged the Gulf Coast of Texas, affecting major cities Houston and Corpus Christi. The immediate effect was a spike in gas prices and a decline in oil futures. This was followed shortly by Hurricane Irma, which left no palm frond unturned throughout the Caribbean, Florida, and the coastal southeastern states.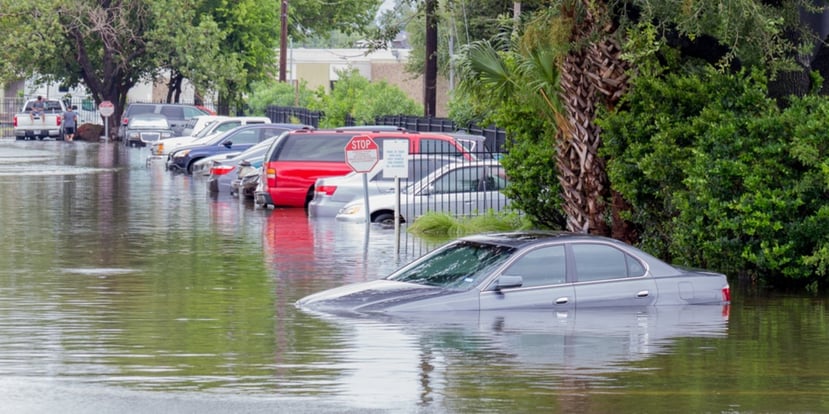 It is estimated that 500,000 to 1 million cars have suffered flood damage as a result. We have the storms to thank for a slight surge in used car prices, on both newer used cars and older used cars.
Not to mention—buyer beware—of the thousands of used cars with flood damage as a result of the storms, it is predicted that half of them will be cleaned up with flood damage concealed and put back on the market. These cars may undergo a practice known as "title-washing." Unfortunately, it is not unexpected that some of these cars may make it up to Vermont for sale.
It's Not Illegal To Sell Flood-Damaged Vehicles
The resale of repaired flooded cars is not illegal as long as notice of the damage is clearly displayed and visible for buyers considering purchasing the vehicle.
As consumers are more savvy to this practice after surviving much of the same back in 2005 with Hurricane Katrina, many buyers who need to replace their damaged cars are skipping used and pre-owned cars altogether and going right for new cars. If the trend continues it could lead to an unanticipated boon in new car sales to close the fourth quarter of 2017.
How Does This Affect Us in Vermont?
If you are on the market for a pre-owned car, you can take steps to protect yourself from purchasing a car that has hidden flood damage. You don't want to buy a car with flood damage as it is a bad investment—especially because cars with flood damage typically rot from the inside-out. Here are some red flags to watch out for when inspecting a vehicle you are considering purchasing:
New carpet in an older model car

Mismatched carpet

Stains under the carpet

Musty, moldy, or mildew scent

Fogged headlights or taillights

Rust on the undercarriage

Sand, grit, and mud in crevices and cracks

Sand, grit and mud in grooves in the engine and parts under the hood

Rust around electrical wiring and screws

Check the Car's History
Also with used cars, most up-front dealers will provide some type of vehicle history (CarFax) report. Be leery of dealers or private parties who are not forthright with this information and if you are forced to request it. The disclosure of flood or water damage should be included in this report.
You can take it a step further and only buy from dealers who are 100% transparent on their policies on flood damage cars. You want to shop at auto retailers like AutoNation who are vocal about their policies on flood damage. At retailers like these you will find all pre-owned cars have a vehicle history report that clearly disclosures their complete history.
Another way you can safeguard yourself from buying a damaged car is to research the National Insurance Crime Bureau database for your car, searching by your car's VIN number, which you will find on the driver's side dashboard. You can also check the CarFax Flood Check page here. The bottom line is this: there will regrettably always be opportunists who take advantage of natural disasters and other catastrophes.
But the good news is you have the tools and the resources at your fingertips to prevent yourself from becoming a victim of the Harvey Effect, and anything else that comes your way in the future.