If your home is damaged in a fire, theft, or other event, you turn to your homeowners insurance to help rebuild and recover. For high value home owners in Holliston, a traditional homeowners policy typically will not be sufficient. These owners require a high value home insurance policy to get the full benefits of insurance for their unique home. High value policies handle property claims differently, providing you with more coverage for your home and property.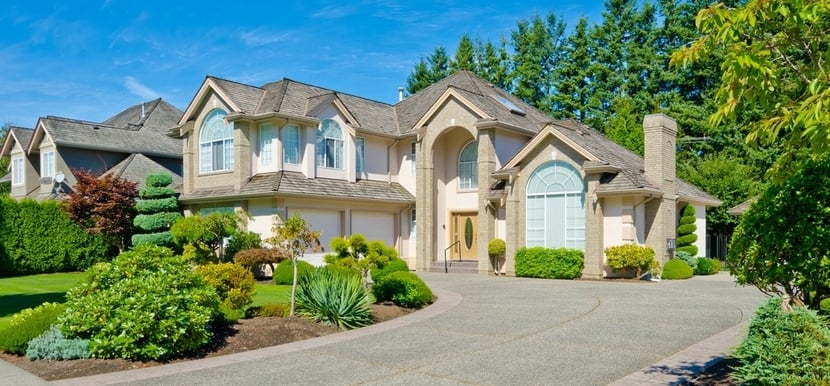 High Value Home Insurance Property Claims in Holliston
When you file a property claim with your homeowners insurance, you expect that the funds will cover all or most of your costs to rebuild, repair, or replace damaged property. With a traditional policy, you may be limited by policy caps and your belongings may be undervalued. High value home insurance policies have some important differences in how property claims are handled, providing more comprehensive protection for your Holliston property.
Guaranteed Rebuilding Costs
One of the key features of many high value insurance policies is that you are guaranteed full rebuilding costs for your home. Unlike other policies which have a set limit, high value policies allow you more flexibility. If your home is destroyed in a fire, a high value policy will typically allow you to hire specialized artisans, seek out antiques rather than replicas, and otherwise recreate your home to its original state, even if the cost is more than your policy coverage limits. Many policies also cover upgrades to meet new building codes and standards as part of your rebuilding costs.
Cash-Out Options
If your home is completely destroyed, you may not want to deal with the rebuilding process. Many high value home policies offer the option to receive a cash settlement, rather than only reimbursing building costs. With this option, you can get a cash settlement on the value of your home, or your policy limit, and use that money however you wish. This flexibility provides homeowners a variety of options, rather than being locked into a lengthy rebuilding process.
Similarly, if your belongings are stolen and damaged, you can often receive a cash settlement, rather than being reimbursed for replacements. For antiques, heirlooms, and other irreplaceable items, this option may be preferred to replacing the item with a replica.
Fair Market Value
Not all items can be replaced. Typical home insurance policies will give you the actual cash value for items that are stolen or damaged, but for these irreplaceable items, that value is often $0, making it a financial and sentimental loss. High value policies, however, often offer fair market value replacement. If your antique or heirloom cannot be replaced, they will pay you the cost of buying a similar item from an antique dealer or other reputable source.
High Value Home Insurance For Your

Holliston

Property
When you have a high value home in Holliston, you need to protect your assets. Typical homeowners policies will not provide enough coverage to rebuild or replace your items in full, leaving you with lower quality work or a larger financial loss. High value home insurance companies recognize your unique needs, and aim to provide broader coverage. Whether it's an antique claw-foot tub or one-of-a-kind artwork, your agent can work with you to find just the right coverage for your property.

This material is for informational purposes only. All statements herein are subject to the provision, exclusions and conditions of the applicable policy. For an actual description of all coverages, terms and conditions, refer to the insurance policy.