Contractors face many insurance risks, requiring comprehensive contactors insurance. Because contractors are typically on the go, inland marine coverage is often an important component of their contractors insurance package, providing coverage for goods and materials in transit. Contractors in Framingham should consider adding this coverage if they transport materials as part of their job.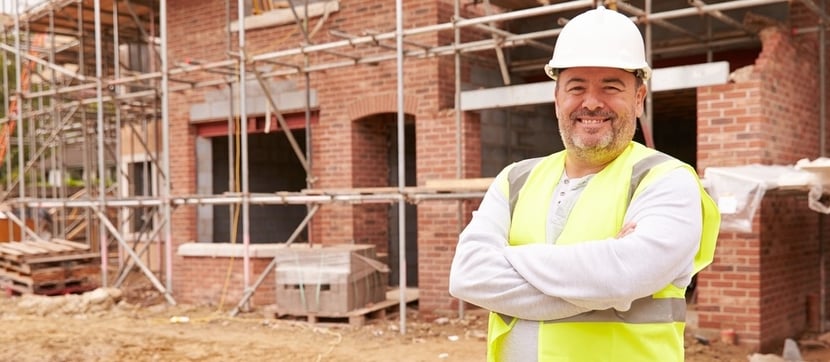 Inland Marine Contractors Insurance
Massachusetts drivers have a certain reputation, and driving around the Framingham area it's easy to see why. While your vehicle needs to be covered by commercial auto insurance, if you carry valuable goods and materials, the limits of your insurance may not cover them in full. This is especially true if the accident involves a non-commercial vehicle. Inland marine coverage provides protection for the materials you are carrying.
What is inland marine insurance?
Inland marine insurance, as part of your contractors insurance policy, provides protection for goods in transit over land. If your items are lost or damaged, your inland marine insurance will help to repair or replace them. Commonly covered items include:
Tools
Computer equipment
Documents
Construction equipment
Building materials
Camera equipment
Fine art, jewelry, and other valuable items
Some inland marine policies will also cover your equipment if it's shipped by a third party. For Framingham contractors who rely on third party shippers, such as for business documents, this coverage can be more economical than paying for shipping insurance each time.
Why is it called "inland marine"?
One of the most confusing aspects for Framingham-based contractors is why it is called "inland marine" coverage. This term dates back to the1800s when the railroad began to be used for shipping items over land ("inland"). Insurers at the time were unwilling to take on the many risks inherent in railroad shipping, leaving companies with few insurance options. Inland marine insurance grew out of the existing marine insurance business, experienced in insuring goods in transit, so it became to be called "inland marine" coverage.
Do you need inland marine contractors insurance?
Because each contractor has unique and specific needs, its best to discuss your coverage needs with a trusted insurance agent. You should understand the monetary and business value of the materials you are transporting as compared to your other property and auto insurance limits. If you are regularly transporting equipment, materials, and items that exceed your other insurance limits, inland marine insurance can provide essential protection against loss, damage, and theft.
Framingham contractors face many risks when transporting business materials. If items are lost, damaged, or stolen your commercial property and commercial auto insurance policies may not be enough to pay for all the damages. Including inland marine coverage in your contractors insurance policy can provide more comprehensive coverage when you regularly transport materials as part of your business.


This material is for informational purposes only. All statements herein are subject to the provision, exclusions and conditions of the applicable policy. For an actual description of all coverages, terms and conditions, refer to the insurance policy.