As a landscaping company in Natick, MA, your jobs may include hauling equipment, tools, plants, trees and a variety of landscaping materials to businesses or homeowner locations. Every new landscaping job is unique and may come with unknown risks. Therefore, it's a smart idea to consider commercial insurance to help to protect your business assets.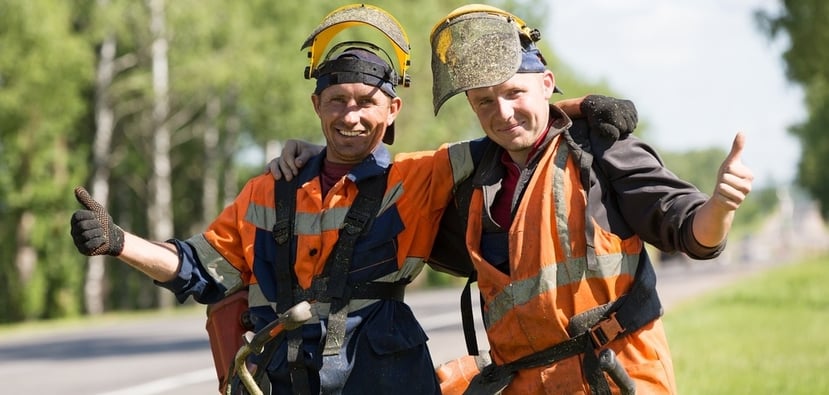 Commercial Insurance Considerations for Liability Coverage in Natick
Undoubtedly, you've spent a great deal of time and money to get your landscaping business started, but landscaping does come with its share of risks. You don't want to take the chance that an accident, lawsuit, or injury could put you out of business in an instant. Protecting your business from a number of liability issues may help to assure you'll be in business for years to come.
Property Damage
From the moment you bring your materials, tools and heavy machinery to a customer's premise, there is a risk of property damage. For instance, you might have a simple job like planting a few trees, but your employee accidently hits the trees when removing them from the trailer with a front loader. The trees, costing a couple of thousand dollars, are badly damaged and cannot be planted.
While working another job, your forklift may malfunction and inadvertently hits and destroy part of a fence at a homeowner's house. In both situations, damage is done to a customer's premise and your company may be responsible. Having property damage coverage could help to replace damaged property and cover legal fees if the customer should decide to file a lawsuit.
Advertising and Personal Injury Claims
Most small business owners take great care when running their businesses to avoid things like brand infringement claims, slander, and copyright or libel issues. However, the smallest little detail or action could cause another company or an individual to file charges against your company.
You may not be able to prevent advertising and personal injury claims from happening, but at least, you can feel better knowing you have insurance coverage that might help to protect you financially.
Commercial Insurance Coverage for Natick Bodily Injury Claims
No one wants to consider the likelihood of their customers being injured in an accident while performing landscaping services in Natick. However, due to the nature of the business and the heavy equipment that is frequently used to perform the job, injuries can be a real possibility.
If a 3rd party were to be injured by your equipment, you might be responsible for paying medical costs. It's also possible you might be sued for thousands or more. General liability coverage might help to pay for medical bills, court fees, lawyer fees, and other costs depending on commercial insurance policy limits.
Managing Your Risks to Prevent Claims
As with any business there may be risks you can't foresee, but as a landscaping business owner, there are some issues you can address to prevent accidents or injuries.
Establish safety standards to reduce risks.
Make sure employees receive professional training for running backhoes and lawn mowers to prevent accidents.
Ensure all equipment is regularly maintained and running in top condition.
Equip employees with the proper gear, tools, and equipment to prevent accidents and damage to customer premises.
Business owners in Natick need to be able to concentrate on the day-to-day activities of running and growing a business. Having a commercial insurance policy in place, with general liability insurance coverage, can help to reduce stress and cover the larger financial risks of running your business.
This material is for informational purposes only. All statements herein are subject to the provision, exclusions and conditions of the applicable policy. For an actual description of all coverages, terms and conditions, refer to the insurance policy.