Since 2016 when Massachusetts voted to legalize recreational cannabis, grow facilities, processing facilities, and dispensaries have popped up across the state. Companies – both local and abroad – have applied for licensing to participate in the fastest-growing industry in the Commonwealth. Since late 2018 when the marijuana market officially opened, Massachusetts has recorded more than $2 billion in sales, gaining quickly on the beer, wine, and liquor market in the state. If you're investing in the Massachusetts cannabis market, however, you'll need a good cannabis insurance plan with a carrier willing to take on the exposures that come with the market, and a team to help you identify the risks you may not readily see.
Below, we explore key risks that companies in the Massachusetts cannabis industry face.
Cannabis Cargo Coverage
Cargo coverage is highly recommended for any cannabis business that transports products. This doesn't necessarily mean delivery to the end-user, it can also mean transporting from a grow facility to a manufacturing facility, or any other stops along the supply chain.
Cargo insurance provides coverage for the freight or commodity hauled by your company. It covers your liability for cargo that is lost or damaged; including both cannabis goods and cash/securities. In the cannabis space, this coverage is essential to any operation transporting products/cash between locations. Whether you are hauling your own goods or you are hired to haul someone else's, this coverage is a necessity.
Cannabis Delivery Services
Even before the COVID-19 pandemic, the cry for cannabis delivery was loud. With quarantine measures, the demand for delivery surged, and in the summer of 2021 Cannabis delivery was legal in Massachusetts. Delivery drivers, however, are a new risk. They carry both a valuable product that has significant black-market value and large amounts of cash, making them obvious targets for thieves.
Are you covered for delivery exposures? The drivers' first recourse in these situations is to file a workers' compensation claim. You've also unexpectedly lost product and cash, threatening your profit margins. At Charles River Insurance, we can help you determine which perils are necessary for you to insure against, and help you get the best coverage possible for them. Contact us today to discuss your situation.
Cannabis Product Liability
Since cannabis and its byproducts are not legal at the federal level, less data is available about its long-term effects on regular users than for other substances such as alcohol or prescription drugs. Until more research is done, no one can fully answer the question of how ingesting, smoking, vaping or topical application could adversely affect someone.
The three main sources of liability claims will relate to:
Cannabis Products Design Defects
If an edible product has a large amount of THC in a single serving such that someone could overdose despite only having one serving. While an overdose on marijuana is impossible in the traditional sense (people do not die solely because they take too much marijuana), high doses of marijuana can and do cause serious health problems, including poor decision-making and fatal accidents.
Cannabis Manufacturing Defects
If the end product in cannabis production contains unapproved fungicides, pesticides, heavy metals, or has an inaccurate label because the product wasn't properly tested for THC levels, you can be sued. Faulty processes along the chain of command, including simple mistakes or bad testing data, can lead to lawsuits and loss of licensure.
Warning Label Failures
Product labels must meet all state requirements. If your label doesn't provide adequate warnings about possible risks and what to do if an overdose occurs, or any of the required disclaimers, you are at risk. These types of exposures can apply to multiple entities along the supply chain.
With little to no case law in the cannabis industry and an increasing rate of personal injury and product liability cases around the nation, this coverage is essential.
Cannabis Crop Coverage
What would happen if the crop you've invested money, time, and effort to cultivate suddenly was unusable? If it burned? Died from infection? Crop coverage is purchased by cultivators growing indoors, outdoors, and in greenhouses. At Charles River Insurance, we offer extensive crop coverages that include a long list of covered perils. Contact us today to make sure the investment you are making is covered.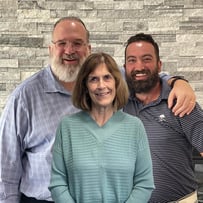 Whether you are new to the Massachusetts Cannabis industry or have solid roots in the ground, you should always seek to improve your risk coverage. Our specialized cannabis insurance team is on standby, ready to leap into action and help make sure your business is properly covered. Contact us today to discuss your coverage and see how Charles River Insurance can make sure your insurance has got your back.